What is a dental bridge?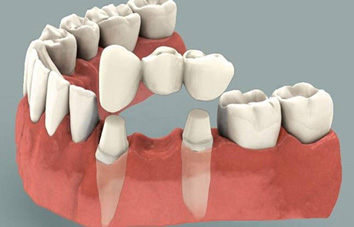 A dental bridge is a permanent fixed treatment that replaces missing teeth. These artificial teeth literally bridge the gap between the remaining teeth. Bridges may be placed on your own natural teeth, on implants or on a combination of both. There are different types of
dental bridge treatments in New Delhi
e.g. Traditional bridges, Maryland bridges, Cantilever bridges. We will recommend you the most appropriate variant depending on the location of the missing tooth / teeth and its condition.
Who needs a dental bridge?
Anyone who is missing one or more teeth is a candidate for a dental bridge. The surrounding teeth and gum tissue should be in good overall health, as they will serve as anchorage teeth for the replacement prosthetic.
What are the Advantages?
» Restores your smile
» Restores your ability to properly chew and speak
» Maintains the shape and profile of your face
» Evenly distributes the biting forces by replacing the missing teeth
» Preventsthe remaining teeth from drifting and closing the space
» Reduces the potential for gum problems and dental decay
» Reduces the chances of getting TMJ joint problems
How long do dental bridges last?
Dental bridges are very durable and can last a lifetime. A bridge can become weak if it loses its support e.g. when anchoring teeth, gums or bone are damaged by dental disease. With proper brushing, flossing after each meal and regular dental check-ups, it is possible to maintain the bridge in a perfect condition for many years. Consult our doctors for
teeth bridge treatment in New Delhi.
Testimonials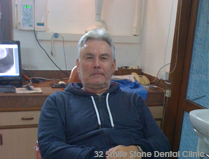 Thank you for a painless dental experience. I can recommend your skill to anyone that requires dentistry......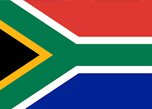 Jurgen Dunkelber, South Africa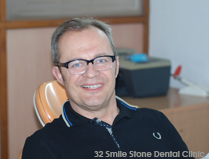 Thank you so much for an efficient and professional treatment. Got a dental implant placed in her office.....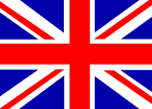 Mark Verity, England