Teeth Veneers and Dental Implants in New Delhi
Teeth Veneers and Dental Implants in New Delhi
A beautiful sparkling smile reflects confidence and catches everyone's attention. With the new advances in dental techniques, getting a healthy and a beautiful smile has become easily accessible.Dental Tourism is a concept combining a planned vacation along with dental treatment as per your dental needs. Health problems and treatments are very costly in most European and American countries when compared to India. You can now enjoy affordable dental packages in New Delhi and receive the most advanced and quality dental service while enjoying your holiday. Visit 32 Smile Stone Dental Clinic and enjoy our dental tourism packages.
List of Dental Services:
Teeth Whitening in Delhi India: regular consumption of substances like tea, coffee, berries, vine, tobacco, and smoking with by-products of tar and nicotine lead to staining and yellowing of teeth. In addition, neglecting daily oral care, heredity and aging can also change the natural colour of the teeth. People opt for professional laser teeth whitening treatment in the dental office which can give instant results. Zoom teeth whitening system has been clinically proven as an effective treatment in reducing the yellowness of teeth with no side-effects.
Dental Implants in Delhi: dental implants are used to permanently replace a single tooth or several teeth which have been lost due to a dental disease or injury. It comes under cosmetic dentistry treatment since it not only corrects the problems that accompany missing teeth, but also aesthetically restores one's smile. Gum treatment in Delhi: if you have a persistent bad taste in the mouth, bleeding from gums, generalized teeth sensitivity or swelling around the gums, consult our gum specialist at '32 Smile Stone Dental Clinic.'Do not delay in getting your gums checked as gum diseases can spread quickly. If un-treated it can result in bone loss and ultimately loss of the tooth. Teeth veneers in Delhi India: a veneer is a thin shield of porcelain that is used to cover the front surface of the tooth. They are designed as a permanent way to change or enhance the look of stained, chipped, broken, or undesired teeth.Dental veneers are considered stronger and more esthetically pleasing than tooth bonding and involves minimal amount of tooth reduction.
Invisible Braces in Delhi: dental braces are used to correct teeth which are crowded, crooked, protruding, out of alignment or have irregular spacing. By moving the teeth into the ideal position, dental braces help to create a more attractive and healthier smile for both children and adults. Invisible/ clear/ or lingual braces are also available for those adults who want to get wear braces but without being noticed!
If you're searching for Dental Implants in Delhi or Teeth veneers in Delhi India, visit '32 Smile Stone Dental Clinic.' The center is dedicated in providing total patient care with some of the highly qualified and experienced dental surgeons in India. Our dentists are knowledgeable in fields of cosmetic dentistry, teeth veneers, dental implants, braces and other dental treatments.
Testimonials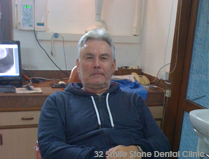 Thank you for a painless dental experience. I can recommend your skill to anyone that requires dentistry......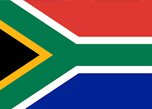 Jurgen Dunkelber, South Africa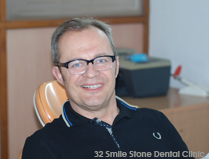 Thank you so much for an efficient and professional treatment. Got a dental implant placed in her office.....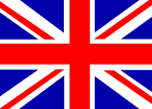 Mark Verity, England