End the painful world of Teeth & Gums
End the painful world of Teeth & Gums
If you are having any teeth related problem, we have the perfect solution; visit 32 Smile Stone Dental Clinic in New Delhi. Dental Tourism is a popular concept for a planned vacation along with a complete solution to dental problems. Dental treatment is very costly in countries like the US, UK, Australia and other western countries. Dental clinics in India offer economical dental treatment using state-of-the-art equipment and technology.
New Delhi, being the capital of India takes a lead in high quality dental care and treatments. Many treatments are offered like smile designing, full mouth rehabilitation, teeth veneers, porcelain crowns, clear teeth aligners, flexible dentures, teeth whitening & bleaching and dental lasers. Most dental procedures are economically priced especially dental implants and other cosmetic dental treatments in New Delhi. Whether you are in need of an emergency dental visit or require a full mouth smile makeover, the dentists in New Delhi are highly experienced and provide quality dental care. It's time to act and put an end to your painful world of teeth and gums by visiting us at dental hospital in Delhi.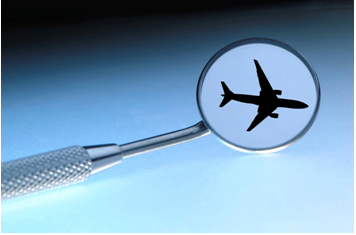 Most reputable dental offices have their own websites with the provision for making appointments. Both domestic and international appointmentscan be made using these forms. Online consultation with treatment packages is also an option offered by some clinics. Reading patient testimonials and reviews either available on their websites or other search engines is a very useful tool in assessing the quality of dental service and reputation of the dentist. Check for memberships, aaccreditations and certifications of the dental office.
Below is a brief description of some dental treatments:-
Bridges and Implants
They help to replace a single tooth, few or all the teeth. Bridges are anchored in place by taking the support of the adjacent teeth. Dental implants are artificial roots used to support replacement teeth. Both are fixed options to replace missing teeth.
Braces and Clear teeth aligners
Braces are used to correct the alignment of teeth and bite-related problems; they help straighten teeth by exerting steady pressure on the teeth.
Dental Crowns
These restorations protect the damaged, cracked or broken teeth. They can be either made of metal-porcelain, zirconia or gold (for back teeth.)
Root Canal Treatment
Ifa tooth is injured, cracked, decayed or abscessed, it is necessary to open the tooth and clean out the infected tissue and nerve in the centre. The space is then filled and a crown placed over it.
Teeth Whitening / Bleaching
Teeth naturally darken with age, however staining may be caused by various food and beverages such as coffee, tea, smoking, or a trauma to a tooth. There are various teeth whitening options available, including in-office and at-home bleaching.
Veneers
Veneers are strong, thin pieces of ceramic or resin material that is bonded to the teeth. Veneers are used to repair chipped, decayed or stained teeth and may help in closing small gaps between teeth.
Testimonials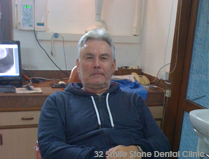 Thank you for a painless dental experience. I can recommend your skill to anyone that requires dentistry......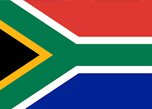 Jurgen Dunkelber, South Africa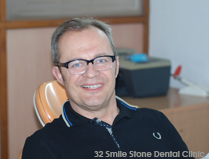 Thank you so much for an efficient and professional treatment. Got a dental implant placed in her office.....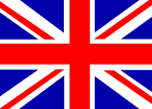 Mark Verity, England