Dental Tourism: Dental Implants at low cost in Delhi
Dental Tourism: Dental Implants at low cost in Delhi
Dental treatments are very costly in the US, UK and Europe when compared to India. New Delhi is one of the most widely accepted Dental tourism destinations in India. Along with touring the various museums, palaces, hill-stations and beaches, a lot of foreigners also appreciate the high quality dental treatment done in India available at affordable prices. We are one of the few clinics that provide dental treatment along with complete tourism packages. We have uniquely crafted various affordable treatment packages specific to your oral needs. You can choose from a day trip to the Taj Mahal or enjoy the yoga and meditation tours of Kerela.
The standards of sterilization, dental techniques, equipment and materials are at par with international standards. At 32 Smile Stone Dental Clinic, we offer all kinds of dental services including cosmetic dental treatments, smile enhancements and implants. Dr. Shivani Gupta (DDS, BDS) is heading the dental centre and takes utmost care in providing quality dental care to all her patients.
Tooth decay is a common concern for people of all ages, many of them losing their teeth because of tooth cavities, gum infection or excessive wear and tear. Dental implant is the most popular and helpful solution for tooth loss. It can replace a single, few or all the teeth. Implants stimulate and maintain jaw bone, prevent further bone loss and maintain facial features. They are made of biocompatible materials and fuse into natural bone by a process known as "osseo-integration." It takes anywhere from 3-6 months for an implant to anchor to the jaw bone and heal. At that point the procedure is completed by placing a crown, bridge or a denture over it. Hence, a dental implant is a permanent and a long lasting solution for missing teeth.

Think Beyond a Smile…
Consult us to discuss if you're a right candidate for Dental implants in New Delhi. We follow US dental standards and procedures for implants to provide 100% patient satisfaction. Below are a few queries from our esteemed international patients who need dental implants:
When to use Dental Implants?
What happens if there are missing teeth?
1. Missing teeth may affect patients on social, psychological and aestheticareas. It can make a big impact on the self-esteem and confidence of an individual especially if teeth are lost at an early age. Feeling of being nervous in public places is also seen in such patients.
2. Missing teeth affects the quality of speech and may cause enlargement of the tongue called "macroglossia." It affects the tone and flexibility of facial muscles and gives an aged look.
3. Missing of molar teeth affects chewing leading to erosion and mal-alignment of the remaining teeth. The force that was supposed to be evenly distributed is now transferred to remaining teeth, leading to their structural damage and wearing.
4. The tooth adjacent to missing tooth begins to move under physiologic movements and start closing the open space. The opposing tooth also starts to move down into the open space causing gum disease and weakening of the remaining teeth.
So, write to us with your dental reports and x-rays for an online consultation. For a final diagnosis, a complete clinical examination is necessary. If you need assistance in travel arrangements, accommodation or have preferred travel destinations, kindly send details so that we can help you plan your itinerary. Send email to info@dentistindelhi.co.in
Testimonials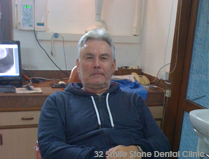 Thank you for a painless dental experience. I can recommend your skill to anyone that requires dentistry......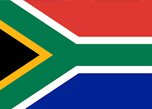 Jurgen Dunkelber, South Africa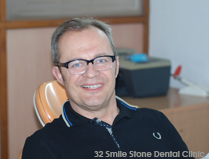 Thank you so much for an efficient and professional treatment. Got a dental implant placed in her office.....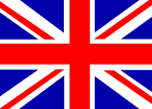 Mark Verity, England