Dental Implants in Delhi India
Dental Implants in Delhi India
Dental Implants have changed the face of dentistry over the last 25 years. The practice of implant dentistry requires expertise in planning, surgery and tooth restoration. Implants are made of titanium and its alloys, which are lightweight, strong and biocompatible materials so that it is not rejected by the body. When teeth are lost, the bone that supports those teeth is lost too. There is a 25% decrease in width of bone during the first year following tooth loss and an overall decrease in height over the next few years. Placing dental implants stabilizes the bone and prevents further bone loss. Along with replacing lost teeth, implants help in maintaining the jaw bone shape and density. Fusion to bone, named as 'osseo-integration' is the biological basis of dental implant success.
To know if you're a right candidate for dental implants, consult your dentist. Generally speaking, if you have lost teeth you are a candidate for dental implants. Let your dental surgeon know all about your medical history especially if you have uncontrolled diabetes, cancer, history of radiation to the jaws, smoking, alcoholism or advanced gum disease. Initially, a dentist will require many diagnostic aids for treatment planning and surgery. To start with, this will include study models of your mouth and bite, full mouth x-ray, 3D scans aka as CBCT scans. Planning with the help of computer imaging will ensure that the dental implants can be placed in exactly the right position in the bone. Grafting bone into the extraction sockets at the time of tooth loss or removal can help preserve bone volume needed for implant placement.
After the implant placement, it typically takes two to six months for the implant to completely fuse with the bone; only after this a crown, bridge or an implant supported denture can be attached to the implant to complete the process. If all your teeth are missing, a minimum of 4 implants on each arch are needed to support an overdenture. After the treatment is over, some maintenance is required. It is important to practice good daily oral hygiene, including brushing and flossing to control bacterial biofilm. Visit your dentist and hygienist every six months; the hygienist will use special instruments are used to clean dental implants which will not damage their metal surface beneath the gums. Your dentist will monitor the integrity and stability of the dental implant and ensure that the final restoration on the top is in proper function.
Dental Implants in Delhi have turned out to be very popular dental treatment in replacing missing teeth. There are numerous individuals who need this treatment as it is definitely far superior to the other different types of dental repairs and removable treatment options. Even the dental implant cost in New Delhi is approximately 1/4th the cost when compared to the expense of the dental treatment in the US and Europe. '32 Smile Stone Dental Clinic' is a prominent dental office providing economical dental treatment in India. It is a highly recommended dental clinic in South Delhi and has the most experienced dentists & implantologist strained in the US.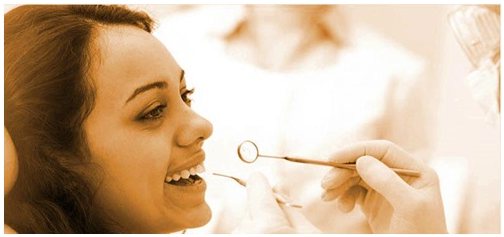 Testimonials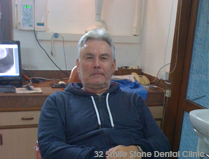 Thank you for a painless dental experience. I can recommend your skill to anyone that requires dentistry......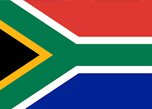 Jurgen Dunkelber, South Africa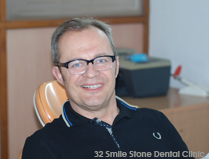 Thank you so much for an efficient and professional treatment. Got a dental implant placed in her office.....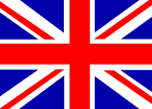 Mark Verity, England